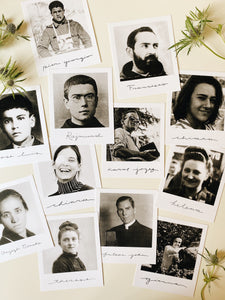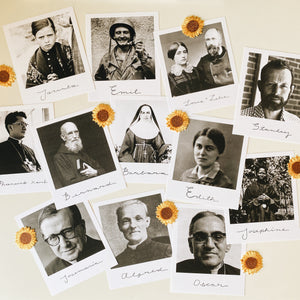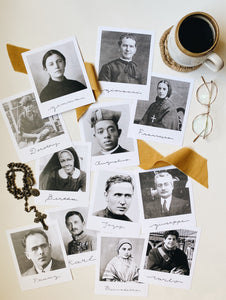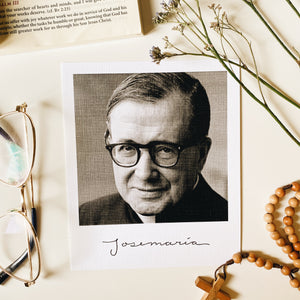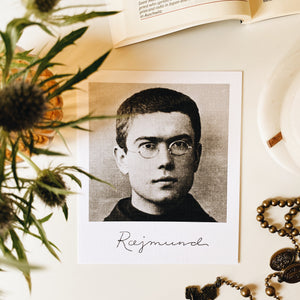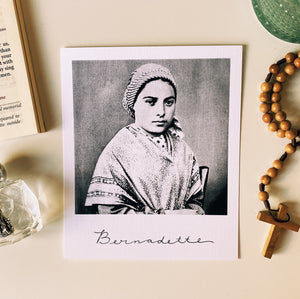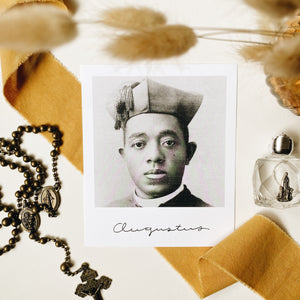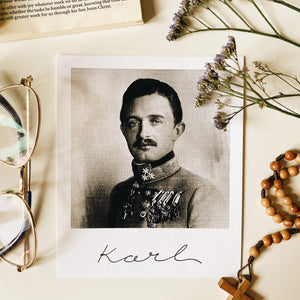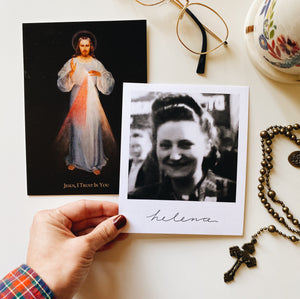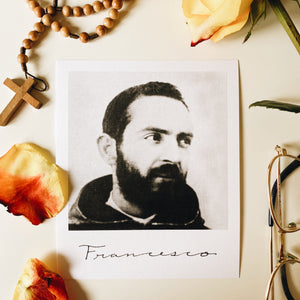 Choose your favorite Polaroid Saint prints from our collection!
Featuring vintage style prints of modern Catholic Saints with their birth names written below in original calligraphy by Jana Zuniga.
They also include a one page biography of each saint printed on the back of each polaroid. These stories were thoughtfully composed by Jana to inspire, educate and encourage all who encounter this body of work. 
Each photo is printed on 5 x 6 in. 100 lb linen paper. Their solo birth names serve as a small reminder that these men and women were just like us. A gentle and constant reminder that we are all called and capable of becoming saints by the grace of God.
Ships in 2-5 Business days. 
Choose 9 or 5 from the checklist. 
PLEASE BE CAREFUL TO SELECT THE EXACT AMOUNT OF POLAROIDS YOU ARE PAYING FOR!