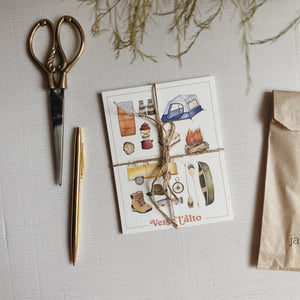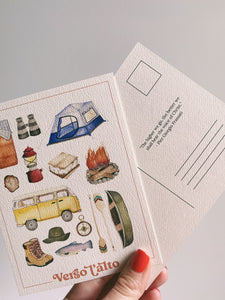 Send a note to a friend with these vintage style postcards, featuring watercolor illustrations by Jana Zuniga. The back has room to write and lines for addressing to your loved one, complete with a quote by Blessed Pier Giorgio Frassati. 
Each set comes with 8 postcards. 
Printed on 110 lb. Warm White Felt paper (subtle texture)
A2 (5.5" x 4.25")
Sturdy enough to survive the mail!
Ships in 2-5 business days from Colorado Springs. 
Verso L'alto is Italian for "To the heights". Blessed Pier Giorgio wrote these words himself on the back of the photo which was taken by a fellow climber on June 7, 1925. This was his last ascent before he would die a month later. It has since become a famous motto that remembers a man who had his eyes locked on the heights of heaven.